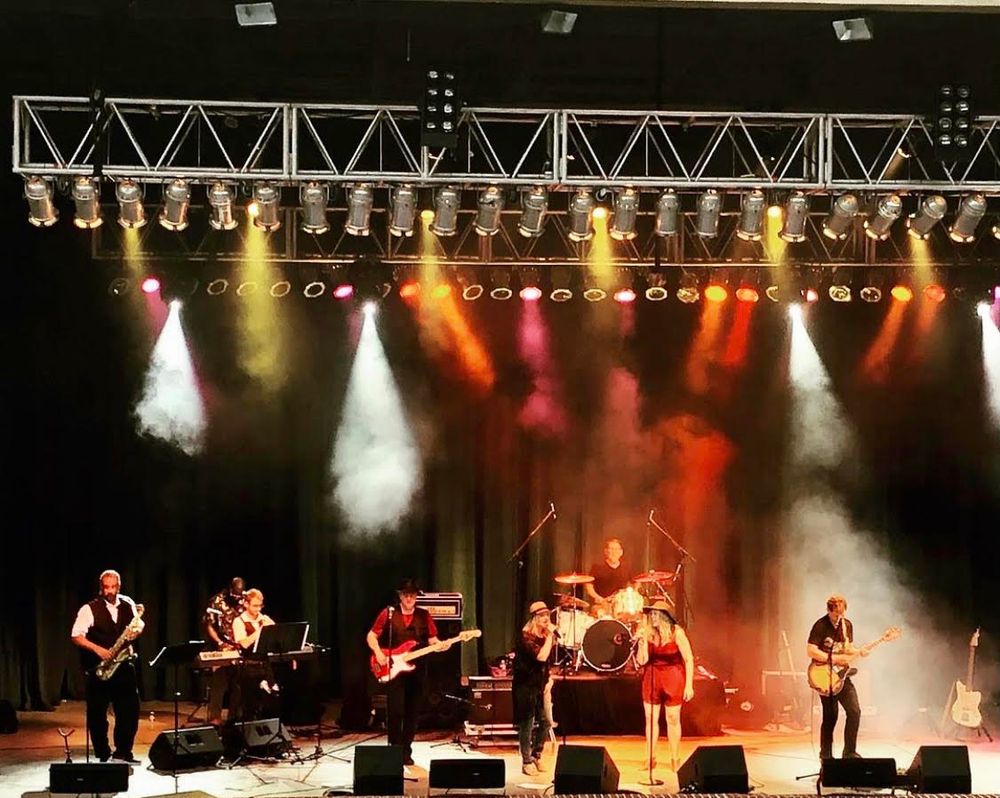 MIXTAPE is Atlanta's adrenaline-fueled, premier party band known for it's hard charging, hi-energy shows, and is especially known for its wonderful horn section. All of the band members have extensive  touring, live performance, and music theater backgrounds making for the perfect recipe for entertainment. 
"Our music is loud, fun, and is supposed to make you feel good and wanna' dance, that's the goal" 
"MIXTAPE has made a name for themselves captivating audiences with their stirring live performances, dazzling and engaging their audiences with energy and passionate performances.  Their shows are a musical journey filled with hit songs that transcended and defined a generation. ( A time-hop, if you will)"
MIXTAPE has two main shows that you can hire to come and rock your wedding, corporate party, festival, or event. "Higher & Higher" is a 60's & 70's award winning Motown revue. Their most recent creation is called "Soundtrack of the 80s'" and is a nod to the biggest movies soundtracks and artist of that era. It is currently running in theaters across the Southeast.
The best songs, the way you remember them!
What's in your MIXTAPE?
TESTIMONIALS
"Thanks again for another great show, our clientele really do love you guys!"  Jenna - Dry County Brewery
"You guys rocked it and made our special Day even more special!!!" G.D. wedding
"They came and blew the lid off the place! We love this timeless rockin' music of The Soul Reunion!"  BO - DAS BBQ Catering & Events
"You took our very special evening to a whole different level. Your song selection was perfect all the way down to your outfits. We will not forget this party anytime soon!!!"  Ansley - LIVE WIRE
"I have never heard vintage soul music like this played this well in a long time"  George K - The Historic DeSoto Theater